Digital Marketing has been there in the marketing eco-system for a long time now. It has evolved a lot and has also given new avenues for marketing, which were completely unexplored before. Social Media Marketing is one of the verticals of the evolved digital marketing space.
Credit: IndiaMart
Under social media marketing, socializing applications like Facebook, Instagram, Twitter, LinkedIn, Snapchat, and others are used for marketing your offerings. Social Media Marketing is now becoming the mainstream element of digital marketing and the entire marketing mix of a company.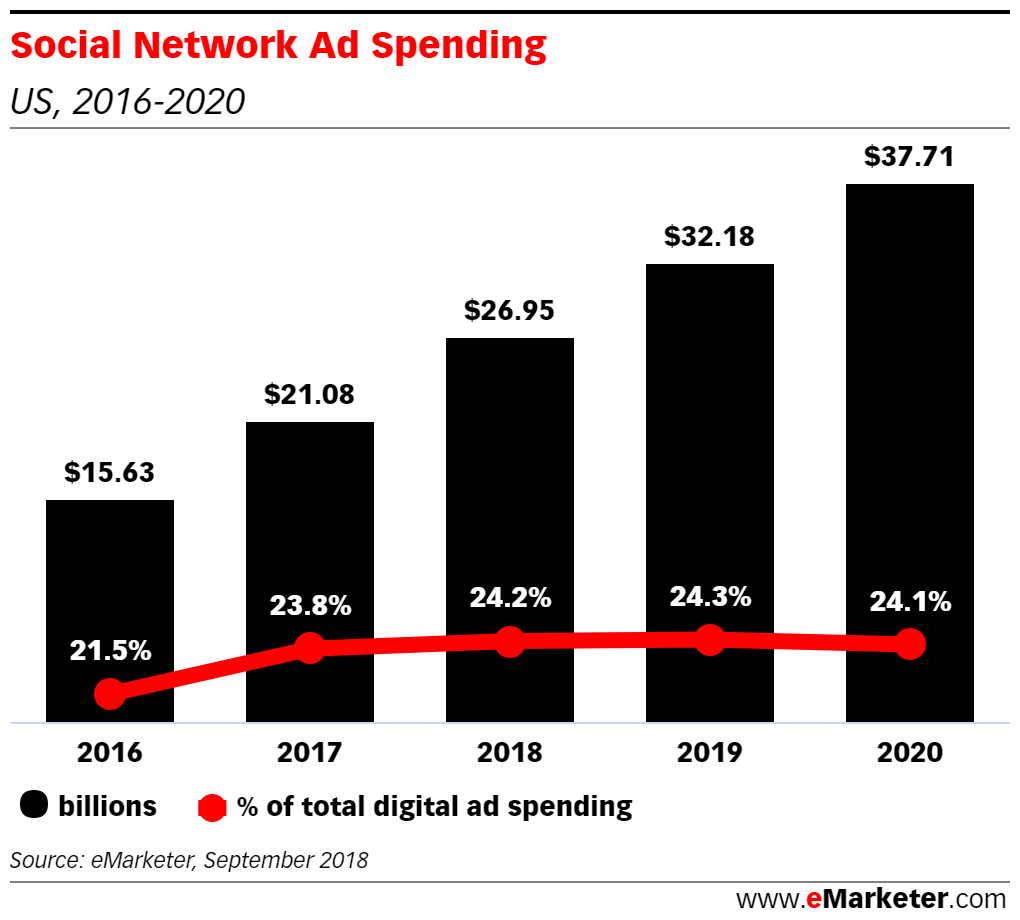 Credit: Ignite Social Media
The rapid rise of the internet user base has propelled the increase in the usage of social media apps. Surveys suggest that an average internet user spends around 90-145 minutes on social media apps.
Credit: HighSpeedInternet.net
This surge had witnessed a huge growth during the pandemic when there were travel restrictions all around the world.
Credit: Times of India
The pandemic is not receding fast, and the user base of the social media apps is gaining more and more momentum. All these factors point towards the rise of social media marketing. Marketers have realized this fact and are now flocking in numbers on these apps to garner brand attention and sales volume.
While most other social media apps like YouTube, Facebook, Instagram, and others focus more on entertainment, LinkedIn focuses on business.
LinkedIn is also a social media app but specially designed for professionals. It has a targeted approach and thus holds multiple advantages for businesses apart from marketing. In fact, as per surveys, LinkedIn is the most effective media for B2B Communications.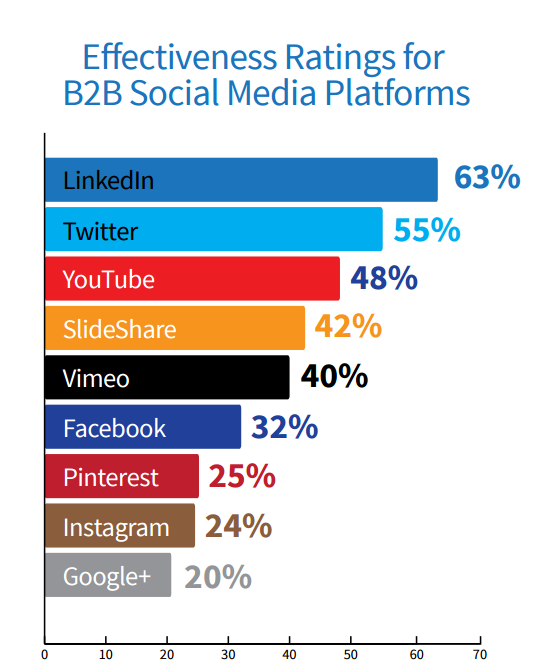 Credit: Earth Innovation Institute
Business Operation Advantages:
In this article, our focus will be on LinkedIn's advantages and can offer for your business.
1) Professional Networking
LinkedIn incorporates all the features of the social media apps but with much less clutter and with great sophistication. It is designed for professionals and, as such, does have a minimalistic design.
Because of the popularity of LinkedIn, you can easily find your business partners, current and prospective clients, company VIPs, and other important persons. You can establish connections with these people and know better how they are approaching the business markets.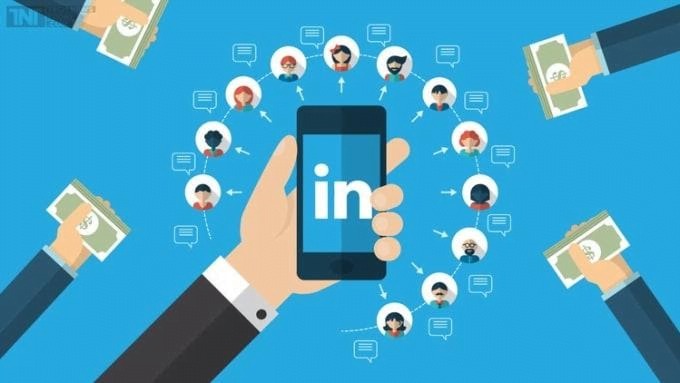 Credit: Fiverr
These connections will help you understand the overall business position of the clients. You can use these connections for socializing, which will help spread your name in their networks. So that, when the need arises, they can contact your business for assistance.
2) Eye on the Competition
If every professional and businessman is on the LinkedIn platform, your competitors too must be present on the site. Although it will be awkward to make connections with your competitors, you can use the power of shared connections.
Credit: LinkedIn
Common contacts (shared connections) between you and your competition will help you garner requisite insights regarding your competitor's market moves. Whenever these connections like, share, or comment on the competitor's profile, you will know about their activities. This will help you prepare better for the challenges lying ahead in your business.
3) Attracting Quality Employees
On LinkedIn, your bio defines your job profile, companies for which you have worked, your educational background, social activities, and so on. It is like a mini resume or a mini professional background. Even the experience is mentioned below the company.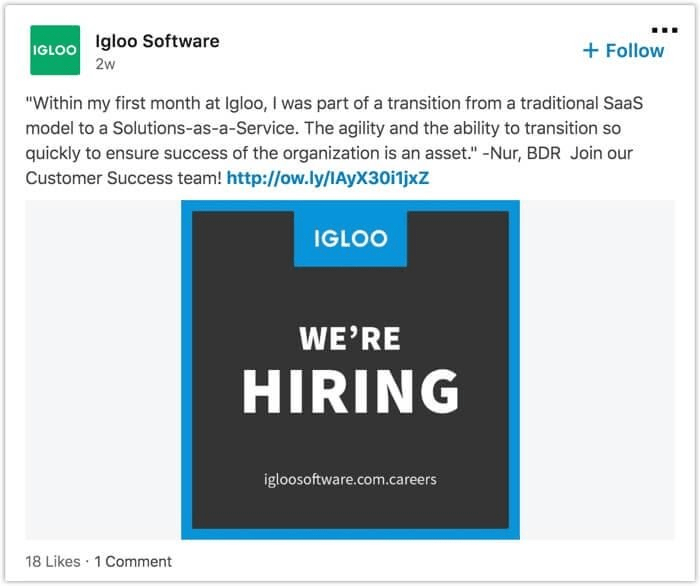 Credit: Recruiting Social
As a business owner, you can post vacancies for the various job profiles in your company. This can help you and your Human Resource (HR) Team to hire quality and experienced employees on board. LinkedIn can also save your HR Team's time for background verification.
Business Marketing Advantages:
1) Feedbacks
LinkedIn profiles help you in garnering valuable feedback. You can organize time-to-time short polls, surveys, and customer opinion exercises on your LinkedIn profile. These can be designed to gain valuable business insights for a variety of topics. Product Performance/Launches, Work Culture, Expected Pay-Scales, Best Interested Departments for Work, and more.
Credit: Tribal Impact
As most of the audiences here are professionals, you can expect quality feedback and insights for your business. This feedback will help you in making future company decisions. It also increases your business credibility in the eyes of the audience. They believe that you and your business are giving importance to their opinions.
2) Garnering Engagements
You can design and post creative content relating to your business on LinkedIn for garnering customer engagements, inquiries, and prospective sales. SlideShare, Infographics, Blogs, Podcasts, Videos, and all other forms of content can be posted on LinkedIn. These mediums can be decided as per the topic or the audience you want to target.
Credit: Joe Youngblood.
Here, your focus should be on designing content that is most likely to be shared the maximum. This is because the greater the shares, the more is the number of audiences you will reach, and consequently, greater will be the engagement numbers.
Credit: Social Managed
3) Improved Search Engine Rankings
When your posts start getting bulk engagements, it automatically increases your search engine rankings. This is because every post of yours has a backlink to your profile attached. Now when, more and more shares and likes your posts get, more and more organic backlinks are created on the internet's database. Artificial Intelligence (AI) automatically pushes up profiles on searches with maximum engagement and backlinks.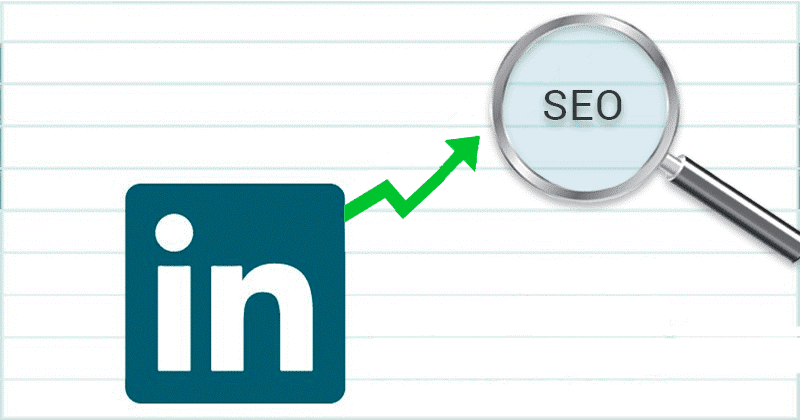 Credit: Search Warrant Online Marketing
You can also purposefully include multiple keywords in your posts. These keywords are the bases upon which the entire Search Engine Optimizations (SEO) and Search Engine Marketing (SEM) framework operate. If matched with the audience's keywords, your results will be displayed higher in the search ranks.
Business Networking Advantages:
1) Launch of New Offerings
LinkedIn is a great platform for launching new products from your businesses. As on LinkedIn, the audiences are experienced and professionals you are most likely to get valuable opinions on your offerings.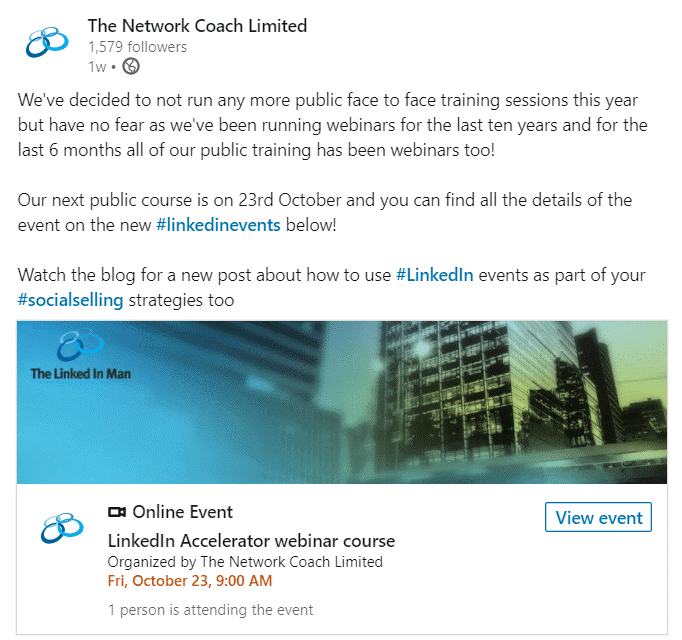 Credit: The LinkedIn Man
Many business houses launch their prototypes or beta phased products on LinkedIn with limited enrollment access. These limited people can be your test audiences before a commercial launch or a full roll-out. You can easily change the offering as per their suggestions so that the final roll-out is free from glitches and defaults.
2) Promotion of CSR Activities
LinkedIn helps you garner attraction towards your corporate social responsibility activities. Also, posts mentioning how you are repaying to society can help you in getting a good business image on the platform. These posts go a long way in assuring customers that they have chosen a trustworthy brand to fulfill their needs.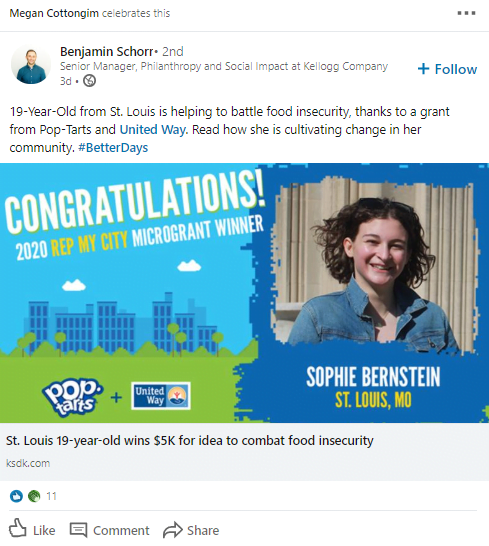 Credit: Sprout Social
3) LinkedIn Groups
Groups help in expanding your network amongst professionals in your field of work. Also, group discussions on topics relevant to your business often give you more insights into all the verticals of your offerings. As groups have both old and new members, you get the advantage of both worlds.
On the one hand, experienced members can help you solve complex business problems. Also, new members can help you garner new and updated methods and avenues of business.
Credit: Social Media Examiner.
Furthermore, LinkedIn lets you filter out-groups as per location, theme, number of members, and more. Also, you can choose the required groups as per your specific needs.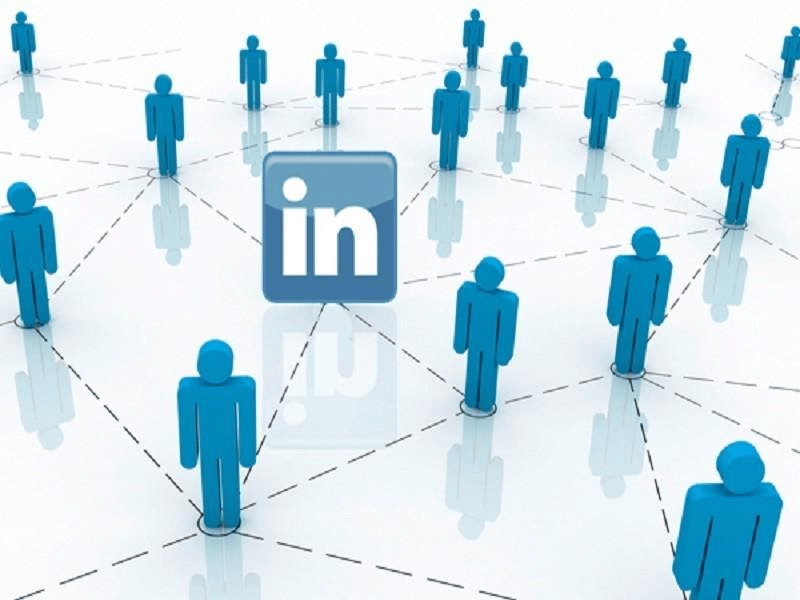 Credit: LinkedIn
In today's scenario, LinkedIn is the largest business-centric networking website in the world. It has a user base of over 800 million members in approximately 200+ countries, and the base is expanding fast.
With the increase in working community and the rise of entrepreneurship, especially after the pandemic, this user base will continue to grow at an even more accelerated rate. Also, you and your business should have an active account on LinkedIn to gain the maximum advantages of social media networking.