Customer satisfaction, productivity, and security are the benefits you can avail with a knowledge base, document management, collaborative spaces, etc., features of the Dynamics 365 customer portal.
A portal is a secure tool that offers self-service to your customers. It allows them to search online through its online resources to resolve issues independently. This saves customers' time, as they don't have to wait to contact the support team, particularly for basic queries and issues.
Self-service becomes more prominent during the pandemic when the support team has to deal with many tickets, with every customer expecting a quick response. If you want to know more about the Dynamics 365 portal and how it helps improve customer experience, keep reading.
Why is Customer Portal Important?
Unlike traditional solutions such as email, phone, and text that don't provide customers with an instant response, a self-service portal offers users instant access to all the required information at any given hour.
Here are a few benefits that the Dynamics portal provides:
Customers Become Self-Reliant
Around 90 percent of customers expect self-service. Portals provide various tools and features that encourage it. Suppose a customer wants to know the status of their ticket. They can view its status through the customer portal without contacting the support team or waiting for their reply.
If they need to communicate with the support person, they can do so with an in-app chat feature. The portal also offers a knowledge base where users can find all the relevant information, whether it is related to products, the portal, or other services.
If a customer has an issue, they can search the relevant article and solve their query themselves. One way or another, customers get the answer they need quickly. Also, they don't have to spend more time in back and forth communication with agents over email.
As customers become self-reliant, they try to solve their problems on their own. This allows the support team to focus on more priority tasks. Knowledge base, FAQs, and community support play a major role in increasing productivity.
For example, instead of answering the same repetitive questions, they can redirect customers to specific FAQs, tickets, or relevant articles. In that time, they can address complex and challenging queries, which boosts their performance and confidence level.
A self-service portal increases your customer interactions with the portal. You can provide services and receive feedback from customers. Also, you can write blogs, articles, and how-to guides to help them access the portal or solve basic queries.
You can keep them updated with the development stages of your product with videos, articles, and so on. Moreover, news, tips, and other updates you share with your customers further make them knowledgeable and increase customer loyalty.
Access to a portal offers self-problem troubleshooting and ensures that customers can troubleshoot the problem whenever they want. It provides them a 24*7 access to your business. Also, by logging in to their portal, they can go through the resources base at three at night or eleven in the morning.
Most Important:- What is The Best Podcast Format For Your Business Idea?
They can surf through the products, make purchases without waiting for office hours. It means that your business can run even in your and your support team's absence.
Adds Extra Security Layer
Features like data compliance and encryption ensure that your customers can share the data and document safely with others. A customer portal offers better capabilities than email and SMS through feature role-based access. Also, with Dynamics 365 customer portal, you get an advantage to access large file sizes and access to account information, that too, easily with a single sign-on.
Having a customer portal means you don't need a lot of resources to support executives to handle customer queries. That is how it reduces labor costs. Besides self-service, workflow automation saves your customers and support agents time, which means more can be done in less time.
This increases efficiency and helps save operational costs. Plus, you don't have to spend extra on product or portal training. Also, your agents can refer to the articles, videos, and how-to guides and learn independently and at their own pace.
This is why choosing the right portal is important for your business and customers.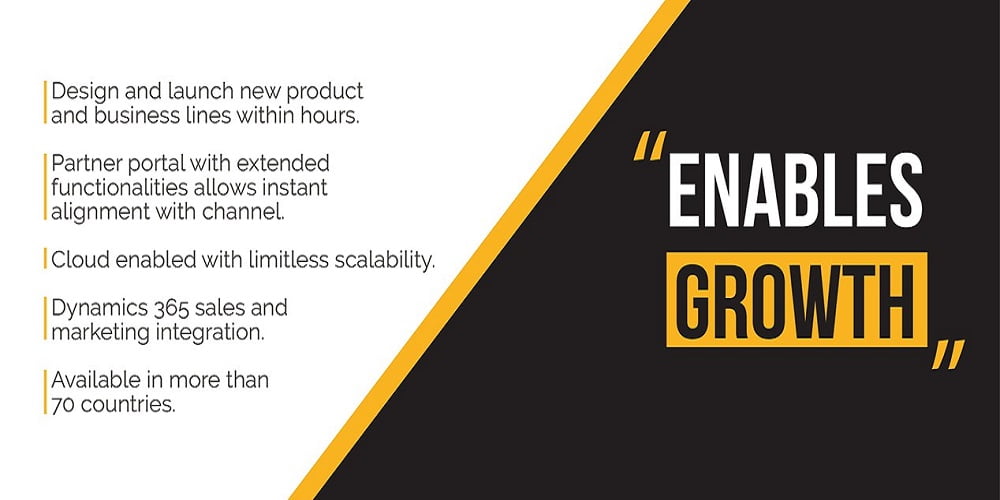 What can Dynamics 365 Portal do?
It can proactively support customers, improve engagement through community, enhance collaboration with SharePoint, foster feedback loop through votes, and always enable on-support with 24*7 access.
Have a look at the features that the Dynamics portal offers:
Most customers prefer to solve their queries themselves. And also, the knowledge base ensures they get all the necessary help in the form of articles and guides. They can go through the knowledge base and easily search through the articles with relevant keywords. It's also easy for you to keep the content updated all the time.
Your staff or customer doesn't need to know a specific language to access the portal. They can access the portal in the language they prefer. It helps you to enhance your global reach and build your brand.
The custom dashboard gives your customers a full overview of their activities, tickets, purchases, and more. Also, they can even customize the dashboard to view a specific set of information. The same applies to other portal users, too, including you and your support team.
You can add a community forum in your Dynamics portal for customer engagement. This will allow them to connect and share relevant information. It will also help in troubleshooting, as customers can help one another. You can also get fresh ideas and suggestions as to how to improve customer service.
Digital payment has become necessary, as it's convenient for your business and your customers. Also, the Dynamics portal allows you to add multiple payment options and enable your customers to make instant payments.
With this feature, you can limit user access to the portal. It allows users to access the information that they are authorized to access. And also enhances security and helps manage operations better by providing privilege rights.
Dynamics 365 portal also provides:
Single and secure sign-in
Drag and Drop builder
Real-time notifications
Responsive layout
SharePoint integration
Third-party integrations
And many more features.
Read More:- What is Data Analytics And its Future Scope in 2022?
Suggestion:
According to Gartner, bring in a customer portal today if you don't have one because 85 percent of customer service interactions will start with self-service in 2022. In case of turbulence, it will ensure business continuity and keep up with the surge in tickets while enhancing customer experience.