While some may consider "Growth hacking" as a buzzword in recent years, it is quite a new term for some. It is a technique related to growing your business. So, if you run a business or a startup and seek to grow it quickly, read on. This blog will help you understand what growth hacking is and how to use it to gain an enormous customer base.
What is Growth hacking?
Growth hacking is a novel digital marketing approach that solely focuses on growth. It strives to achieve business growth through a data-driven and experiment-based process. A growth hacker systematically explores new growth opportunities in any phase of the customer journey, from awareness to brand loyalty.
The concept of 'growth hacking' emerged in the era of early startups. These businesses wanted to expand their customer base, revenue, and market share quickly. However, their budget and resources were limited. So they could not afford the traditional customer acquisition techniques. It was then they devised ideas to hack business growth, which became known as growth hacking.
Why is Growth Hacking Important?
Here are five reasons why you should employ growth hacking techniques to build your brand.
1. Faster Monetization
Your startup can be a strong business model. However, it will have a lot of expenses to meet and so would need a positive cash flow soon. The conventional promotional and marketing tactics would not help you gain traction immediately. One of the issues is that they require you to wait for the product to be finished before promoting it.
Instead, when you use growth hacking from the start (preferably), your audience starts growing as soon as possible. Even before your product has been developed, this will help build momentum to catapult your brand's success. Additionally, you will get to make a better product through consumer feedback.
Moreover, by the time your product gets ready for release into the market. There will already be a buzz around it. This will help make money from your product way quicker than traditional techniques.
2. Dominance in the Market
Growth hacking helps you create a demand for something that does not currently exist in the market. And when you provide it, you become the go-to brand in that niche. It is this dominance in the market that your competitors would be able to snatch from you.
For instance, some years back, when the concept of automated personalized recommendations was not available at e-commerce stores, Amazon pioneered the concept. It started delivering highly personalized online shopping experiences based on customers' past purchases, online behavior, etc.
This helped it increase its customer base enormously, enjoy consumers' brand affinity, establish its dominance in the e-commerce niche, and make a huge annual turnover.  Thus, it gained a thrown, which its competitors are unable to conquer.
3. Tangible results
Growth hacking isn't based on blind faith in procedures and techniques. Rather, it is based on solid data and experimental outcomes. This gives your startup a complete image of the efficacy of the tactic you are going to employ. Better still, these give you concrete analysis that helps you judge and prove the outcomes of the strategies you are about to use.
4. Product improvement
The success of growth hacking is largely owed to the improvement of a startup's product. This is because growth hackers continually test a variety of options and learn a lot about the consumers – their interests, preferences, demands, and more. It helps gain a deeper understanding of how to improve the product or service that your startup offers- sort of pragmatic marketing.
5. Modifiable strategies
Modern marketing is a little bit tricky – the strategies that were quite productive a few months back may not bring the desired outcomes now. Growth hacking keeps monitoring the performance of the techniques being employed and enables you to quit those less productive methods. On the other hand, it helps you adopt the best tactics and apply them.
Popular Growth Hacking Strategies to Propel Your Business Growth
a) Create a brand personality: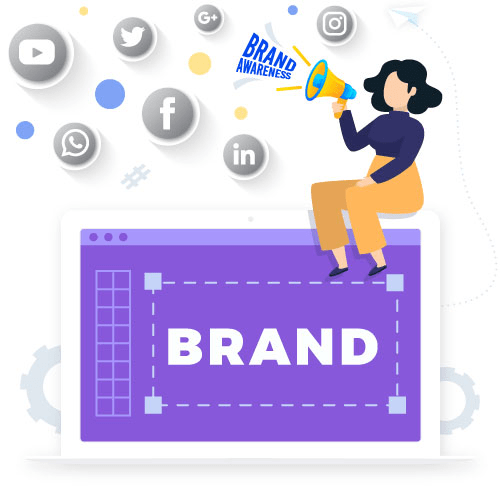 Human beings tend to trust, engage and communicate with fellow human beings more than with faceless brands. It is the basic psychology behind the viral marketing of renowned brands like Uber, Tesla, and Facebook. So, start building your brand persona and communicate with prospects.
b) Partner with a complementary business:
Partnerships can instantly double or even triple your brand's audience. So, if you are a brand selling organic foods, you may consider joining hands with an organic clothing brand. You can also partner with someone who has become an influencer in your niche. Have a lot of ideas like offering product bundles, launching combined live streams, tagging each other on social media, etc., up to your sleeve.
c) Be on the platforms where your competitor is:
Your competitor has conducted tests to know which marketing channels work the best for your niche. So, take advantage of this and post your promotions on those channels as well. For instance, in those days when AirBnB was not as famous as it is today, it cross-posted its listings to Craigslist. This allowed it to gain the audience of Craiglist.
d) Incentivize your referrals: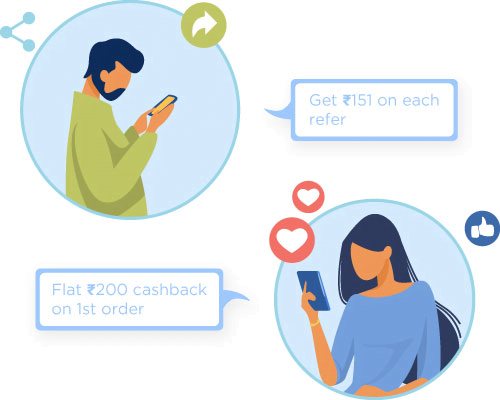 Your customers are sticking to you for a reason. So, they can be your best brand advocates. Apart from offering high-quality products and services, you also need to give them a strong motivation to spread your brand. So run a brand ambassador program and incentivize participants with cash, discounts, additional features, or anything they'd value.
Conclusion:
Growth hacking is the perfect way to leverage your strengths, think out of the box, and scale your business fast with limited resources. This blog has discussed the importance of growth hacking and listed a few popular growth hacking strategies. You will find plenty of those from around the web. Just filter out a few that would work for your brand before you start using those.