Healthcare apps hold a CAGR of 34.8% from 2021 to 2028. It is to cross a whopping $314.6 Billion by 2028. With such an impressive double-digit CAGR, healthcare mobile app development has become a remarkable industry vertical for business people worldwide.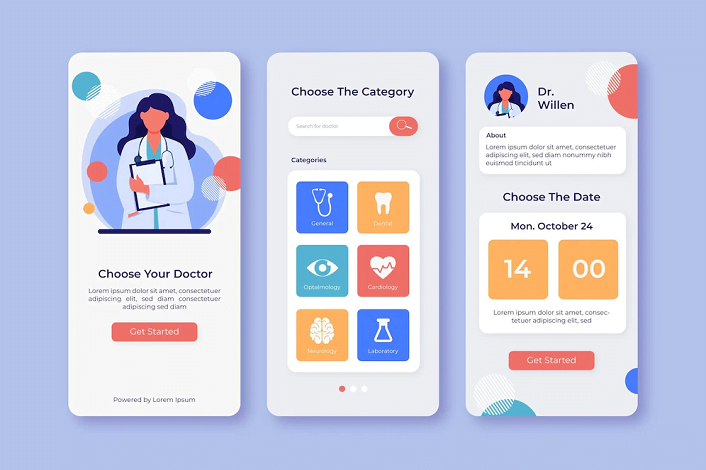 When creating mobile healthcare apps, the primary focus of development must be the product or service users. It means creating an application that allows individuals to quickly and easily access the information they need to make intelligent healthcare decisions.
This article discusses the following:
Key features that should be included when creating a mobile healthcare app.
Helpful tips for estimating costs, and
What to look for when hiring mobile app developers for your healthcare software project?
Let's start with the first aspect.
Key Features of a Healthcare Mobile App:
Quick Sign up for Patients & Doctors: The mobile healthcare app should easily sign up for patients and doctors alike.
Easy Communication between Patient's Doctors: The app should have accessible communication features that allow patients to contact their doctors quickly if they have any questions or concerns.
Medical Records Accessibility: The mobile healthcare app should allow patients to access their medical records at any time to see what's going on with their health in real-time.
Video Conference Capabilities: The app should allow doctors to video conference with patients if they need to see them in person.
Search with Filters: It should allow patients to search through all doctors in their area quickly. Multiple filters based on specialization, consultation fee, distance from home address, etc., can be included in a mobile healthcare app to make it easier for users to find what they are looking for.
Appointment Booking/Cancellation: The app should allow patients to book or cancel appointments easily. This feature is essential because it will enable patients to make sure they can schedule a time that works best for them with their doctor instead of calling during business hours only to get a busy signal or voicemail.
Reminders & Notifications: The app should allow users to set reminders, so they don't forget to take their medication or see their doctor on time. It should also send notifications when a user needs to refill a prescription or schedule an appointment with their doctor.
Geo-Location: The app should allow users to find doctors in their area based on their GPS location so they can easily find a nearby medical professional when needed. This feature is essential if a user has an emergency or urgent medical situation that requires immediate attention from a doctor.
Health Activity Tracking: It should allow users to track their health activity to see how well they are doing concerning their diet or exercise routine. This feature is vital if a user has a chronic condition that requires them to be on top of things like medication intake or blood pressure levels.
Additional Features to be Taken Care of in a Healthcare Mobile App Development Process:
Engaging UX/UI Design: A mobile healthcare app should be visually appealing and easy to use from a user experience standpoint. It should be easy to navigate and have simple buttons or options for the users to find what they are looking for quickly without confusion.
Wearables Integration: The app should integrate with popular wearables like Fitbit or Apple Watch to track their health data in real-time from their wrist or smartphone.
Generate Invoices and Bills: Most healthcare mobile apps need to generate invoices or bills for patients. This allows them to track their expenses and communicate with insurance companies so they can be properly reimbursed.
Leveraging Insurance Claims: The app should allow users to leverage their insurance claims to be reimbursed by their health insurance company. This feature is critical to meet specific deductibles before receiving any reimbursements from their insurance company.
Factors Determining the Cost of Healthcare Mobile Apps: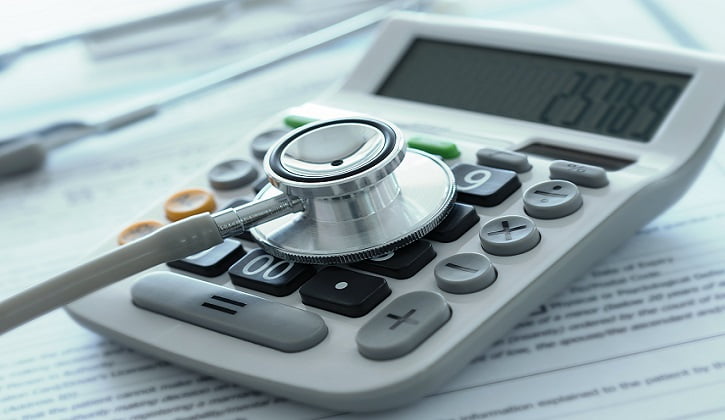 The cost of mobile healthcare apps depends on many factors. Here is what you need to know about the healthcare app's price estimation:
Number of Features: The more complex your healthcare app idea is, the greater its cost will be. Indirectly, the number of features in your app will determine how much it costs to develop.
Complexity Level: A healthcare application is of medium-level complexity if it has 2-5 modules or screens with moderate data entry and transactions. If your app has more than five modules or screens with a large amount of data entry and transactions, it falls under the high complexity category. The cost to develop such an app will be higher than that of a simple one.
Total Development Hours Necessary for the Project: If you have a complicated app idea, it will take more time to develop than an app with fewer features. The time needed to create your mobile healthcare app depends on how complex it is and on who produces it. Overall, the app's cost directly depends on the total development time.
Outsourcing Nation: Mobile app development companies in India charge a lower price than their counterparts in other countries like the USA or UK. You can find many such companies online that offer high-quality services at reasonable prices. So if you are looking to develop your mobile healthcare app at a low cost, it is advisable to outsource it to the best mobile app development company in India.
Overall, the general formula is:
Cost estimation of a mobile app = Total development hours x Developers' Hourly Rate
India's healthcare mobile app development costs will vary from $30,000 to $50,000. While in the US, it will range from $80,000 to $1,20,000.
Note: As discussed in the article, the above prices are only indicative as they depend on several factors. Having covered the first two aspects of healthcare mobile app development, let us proceed to the last element.
What to look for when hiring mobile app developers for your healthcare software project?
When hiring a developer for healthcare software development, you should look at the following critical factors:
How long has the app developer been in business?
What types of projects did they work on?
The more experience the developer has working with healthcare software development, the better.
Value for money offered by the developer.
What is included in the package?
In Conclusion:
Analyzing these aspects is easy when you hire mobile app developers. All you need is to look for their reviews and feedback from previous clients. Additionally, always analyze the communication skills of the developer. Good communication skills are keys to smooth project development.