Best Beaches In Texas: Texas has 370 miles of beautiful coastline, great for those warm summer days. Travelers can visit these places anytime sail, swim, fish, kayak, or get on a boat for a fun-filled day in the sun. If you travel with your entire family, you should be thankful for the warm Gulf Coast waters and numerous excellent beach sites.
Suppose you are a person who loves to participate in adventurous water activities like kiteboarding, parasailing, and windsurfing. You can also take relax on a calm length of sand with the sunbath. Apart from this look for diverse wildlife, Texas beaches have a lot to offer for their tourist.
Best Beaches In Texas
Here explore some Best Beaches in Texas To Explore 2021, a haven for nature lovers and a hotspot for outdoor explorers.
Boca Chica Beach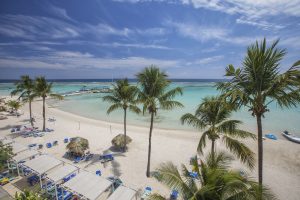 The beach in Boca Chica is ideal for a quick getaway from the crowd and bustle. It is located on a sandy peninsula on Brownsville's eastern outskirts, separated by the Brazos Santiago Pass and the Rio Grande River, which flows from Mexico.
You can kill time by fishing, swimming, surfing, snorkeling, and other activities – remember to bring your gear. The sands of Boca Chica are also ideal for setting up a beach chair and reading an excellent book or admiring the view.
Island National Seashore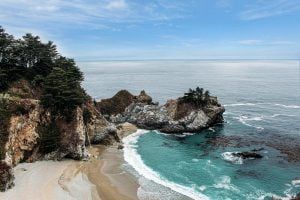 Padre Island National Seashore is a 70-mile length of beaches, dunes, and tidal flats located about 30 miles southeast of Corpus Christi. In this protected region, visitors can camp, kayak, windsurf, and swim.
Hey, travel freak, have you know that many other things to do on this national island that will make your trip more adventurous. Plan to visit Padre Island this vacation, then checks the latest offers on Hawaiian Airlines Ticket Booking that help you control expenses.
South Padre Island's beaches
South Padre Island's beaches, once a popular spring break destination, now attract many families. The island's Gulf of Mexico views, low-cost lodging, and broad, sandy beaches draw visitors year after year.
Isla Blanca Park, which is on the island's southern side and has pavilions with food options, boating facilities, fishing areas, and more, has some of the most sought sands. Schlitterbahn Waterpark and Sea Turtle, Inc., a sea turtle rehabilitation institution, are two other entertaining attractions on South Padre Island.
Crystal Beach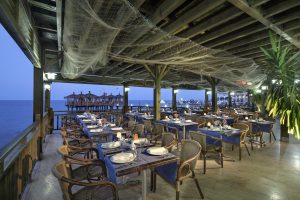 Crystal Beach, located on the Bolivar Peninsula, is a seven-mile stretch of tranquil beach. This eco-friendly beach, named after its spectacular beaches, is known for its extensive fishing opportunities and crab and fresh seafood from the surrounding eateries.
Beachgoers will find a selection of beach cabins that are great for a family-friendly beach getaway, as they are less congested than other beaches.
Surfside Beach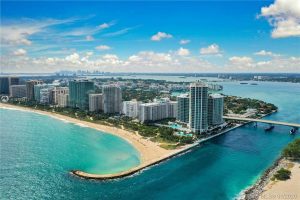 Surfside Beach, located in Brazoria County in Freeport, is a great place to get away from the city's stress. You want to take a road trip and then rent a bike or car to reach this place. It is an hour's drive from Houston.
You May Also Like:- Fun Things To Do In Los Angeles As Visitors
Visitors will discover various things to select from on one of the cleanest beaches in the vicinity. Beachgoers have so many options that they may drive right on the beach, avoiding the need to bring beach supplies a considerable distance.
Mustang Island State Park
Mustang Island State Park is a beautiful beach area that is popular for sunbathing and swimming. Visitors can bring their four-legged companions to this dog-friendly beach to go beachcombing for seashells, fossils, and other treasures tossed up by the tide on this picturesque barrier island.
Beachgoers can enjoy drive-up campsites on the sand or just behind the dunes that border the beach, making it an adventure-prone environment for tourists of all ages.
IB Magee Beach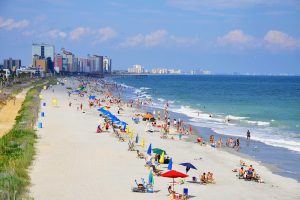 IB Magee is the beach to visit if you enjoy fishing in the sun, swimming in the water, and camping on the beach at night. It is located in Port Aransas, Texas, on the north side of Mustang Island, which is 18 miles long, and encompasses 157 acres along the shipping canal.
Rockport Beach
The most famous Rockport Beach, present in the small coastal town of Rockport borders. Aransas Bay is rated one of the cleanest beach areas in the state. Beachgoers will find that the beach is excellent for family-friendly days out in the sun; as it features a beautiful stretch of sand.
For a family vacation, you can fix this place in your dairy and visit anytime to enjoy. Most of the airlines provide offers for a family trip. However, the best deal can see the Spirit Airlines Official Website to choose the best option for your journey.
San Jose Island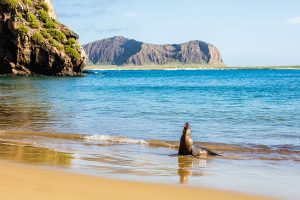 Tourists can visit San Jose Island, which is located near the water from Port Aransas. This place's beauty also increased, frequently referred to as "St. Jo Island." Beachgoers must take a jetty boat to get to this beach and enjoy the all-water activity. These all things are available on a private and undeveloped island. It is excellent for travelers looking for the ultimate quiet seclusion.
Despite the lack of facilities such as houses, autos, and condos, beachgoers will feel like; they have won the lottery thanks to the miles of calm, undeveloped sand. Before returning to Port Aransas for food and entertainment; leave the mainland behind and enjoy the area's profusion of birds and other wildlife in their natural habitat.
Port Aransas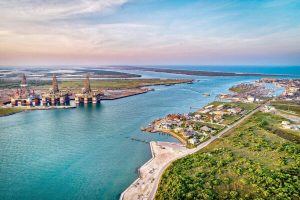 Port Aransas provides guests a calm beach region free of the city's hustle and bustle; where they may soak up the sun and forget about their troubles. Features of Port Aransas are lengthy expanses of peaceful beaches less congested than its more popular rivals; such as South Padre Island and Galveston.
The region is ideal for families visiting with children; with 6 miles of beach to enjoy the sounds of the tide pouring. In a while, relaxing in the warm waters of the Gulf of Mexico. Port Aranas is one of the most fantastic choices for a calm beach day despite its proximity to Corpus Christi.