CBD (cannabidiol) is a recent talk in the health and wellness industry. Numerous health benefits are provided by it, such as pain reduction, mood-boosting, and treating inflammation. All these benefits are provided without any psychoactive effects like THC or Tetrahydrocannabinol.
For this reason, cannabidiol has become popular, and it is safe to consume. CBD oil tincture from cannabis plants provides the desired benefits immediately. It interacts with numerous receptors in the different parts of the body, which is a challenging task to understand.
In this article, we will explain what exactly CBD does to offer health effects. Also, we will know about the interaction of cannabidiol with the receptors in the brain to give you a better experience.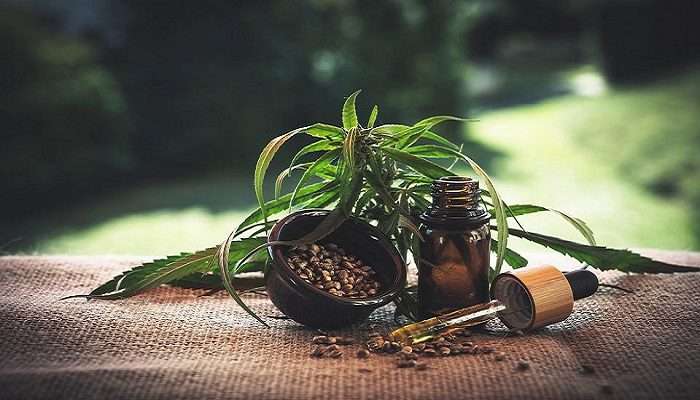 What is CBD?
Over 150 cannabinoids, cannabidiol is one of the naturally occurring compounds in cannabis plants. The primary cannabinoid is THC, and the second one is CBD. But it does not have intoxicating effects and will not make you high if it is from the hemp plant because it will have a THC of less than 0.3%.
CBD can be used as a dietary supplement to improve the quality of life.
How does CBD work?
THC and other cannabinoids act directly on the cannabinoid receptors, but cannabidiol has few variations in this interaction. Cannabinoids can interact with the endocannabinoid system (ECS). It is better to understand what ECS performs before knowing what CBD does.
CBD and the Endocannabinoid system
ECS is a complex network system with a complex network of cell receptors and neurotransmitters. Cannabinoid receptors are present throughout the body, immune system, and the central and peripheral nervous systems. They are involved in regulating the homeostasis in our system.
These networks help to interact with all those systems. Various functions, such as sleep, temperature control, pain, pleasure, appetite, and immune responses, are carried out by this system. If there is anything wrong with your health, the ECS will release cannabinoids naturally present in our system. Then it balances everything and brings it back to the normal stage.
CBD will not directly interact with the cannabinoid receptors CB1 and CB2. It works by activating the endocannabinoid system to release its cannabinoids. In addition, it breaks down the inhibiting enzyme to stay endocannabinoids in the body for a longer time. More than 60 molecular pathways are activated by cannabidiol, affecting the immune system, serotonin receptors, vanilloid receptors, etc.
We will see how CBD works by interacting with different receptors and gives its benefits as follows:
1) Epilepsy
The breakdown in the health benefits provided by the cannabis plant is the medicine for epilepsy. The Food and Drug Administration has approved the drug Epidiolex to treat severe forms of epilepsy.
Later in 2018, FDA approved the drug for seizures, Dravet Syndrome, and Lennox-Gastaut syndrome, the disorder of epilepsy, using CBD oil-based drugs.
The purified form of this cannabinoid called Epidiolex interacts with the brain receptors and manages the condition of seizures. It is safe to use for children having epilepsy. No side effects with this drug and the most common mild effects are fatigue, diarrhea, and loss of appetite.
2) Mood Disorders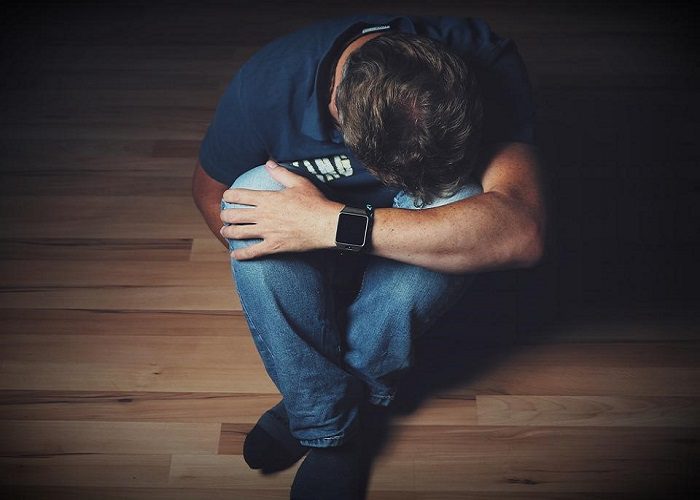 CBD binds to the serotonin receptor called the 5-HT1A receptor. It is a chemical messenger that has a significant effect on our mood. After the interaction, it offers antidepressant, anxiolytic and neuroprotective effects.
3) Pain Management
CBD inhibits the TRPV1 receptor, used in regulating temperature, heat, and pain. Interaction of this receptor gives analgesic and antiemetic, and seizure-beating properties. Due to the presence of an allosteric modulator and opioid receptors, cannabinoids will have analgesic properties.
Allosteric modulators bind to the receptor site and treat opioid addiction.
4) Immune system
Cannabinoid receptors CB 1 and CB 2 are involved in the functions of the immune system. CB 1 receptors are present in the central nervous system and CB 2 in the peripheral nervous system.
Inflammation associated with the immune system is reduced by suppressing cytokine production. The immunomodulatory effects of cannabidiol consist of positive and negative impacts based on their medication.
5) Brain
The glutamate receptor in the brain is essential for neuroplasticity and memory retention. They are involved in the regulation of brain functions such as mood, learning, and memory. It has both anticonvulsant and antipsychotic effects.
6) Liver
When you use anti-epileptic drugs and medicines like benzodiazepine, you should not consume cannabinoids because it will result in adverse effects of this medicine in the blood.
The liver is the organ where most drugs get metabolized, and CBD inhibits other drugs. Hence, you should consult your doctor about the medication before consuming any cannabis products.
CBD Dosage Guide:
Any form of cannabinoids should start with low, and slow is the ideal way to consume it. Several factors should be considered to take the dose. They are your body weight reason for using cannabinoids, the desired benefits you want to achieve, metabolism, experience with cannabis, and overall health.
All these factors determine the dosage and also read the label. Dosage guidelines for the product bottle, such as gummies, pills, or oil, will be given.
Make sure to buy a trustworthy product without THC. The concentration of THC level in cannabidiol should be less than 0.3%. The new users of cannabis should start with a dosage of 5 mg of CBD per day.
Time duration for CBD oil to work
The time duration of cannabinoids working depends upon the method of ingestion. Based on the effect you are expecting also has an impact on how long it will take to activate cannabinoids.
For example, someone suffering from a headache may avail of the benefits sooner, whereas the effect will take time for a person with chronic pain with multiple sclerosis.
The time duration of CBD working based on the ingestion methods:
Smoking, vaping, and sublingual ingestion may take 15 minutes.
Topical such as cream, lotion, etc.
Edibles such as cookies, gummies, chocolates, etc., will take two hours.
About two to six hours will be taken for the effects of oil. Because of this long duration, some people will take multiple dosing daily to maximize the impact.
Conclusion:
Cannabidiol is a remarkably complex substance, interacting with endocannabinoids and promoting therapeutic properties. If you plan to try CBD products, it is best to buy them from vendors where it is legal as well as high-quality products.
If you are suffering from any health issues and want to take this cannabinoid, it is ideal to consult with your doctor. They may help you with the proper dosing and whether it can be added to your routine.